Human Palaeoecology in the Plio-Pleistocene
Title: Human Palaeoecology in the Plio-Pleistocene (PalHum)
Coordinator: Dr. Hugues-Alexandre Blain.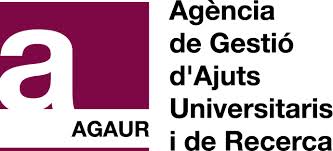 Call: Ajuts per donar suport a les activitats dels grups de recerca de Catalunya (SGR 2017-2019)
Funder: Agència de Gestió d'Ajuts Universitaris i de Recerca (AGAUR)
Period: 01/01/2018 - 31/12/2020
Reference Code: 2017 SGR 859
Researchers: Dr. Jordi Agustí, Dr. Deborah Barsky, Dr. Gerard Campeny Val-llosera, Dr. Antoni Canals, Dr. Bruno Gómez de Soler, Dr. Policarp Hortolà, Dr. Bienvenido Martínez-Navarro, Dr. Tsegai Medin, Dr. Josep Maria Prats, Dr. Robert Sala & Dr. Josep Vallverdú.
PhD students: Mohamed Azaza, Josep Francesc Bisbal-Chinesta, Mihailo Jovanović, Madhavi Kuneriath, Moncef-Said Mtimet, Avinandan Mukherjee & Almudena Martínez Monzón.
Support to research staff: Bernat Sentis, Marta Fontanals, Elena Moreno Ribas, Dr. Monica Fernández-García & Miguel Ángel Soares Remiseiro.
Collaborations: Dr. Iván Lozano-Fernández, Dr. Pedro Piñero, Dr. María Luisa Soto Quesada, Dr. Sandra Bañuls Cardona, Dr. Souhila Roubach, F.J. García Vadillo, Ángel Blanco Lapaz, Francisco Javier Luengo Gutiérrez, Adrià Escudé, Estefania Titton & Akinbowa Akintayo.
The objectives of PalHum focus on establishing the context of the Pleistocene human migration in the Mediterranean area from a triple approach: 1. the global climatic changes as a forcing factor on hominin dispersal timing and mode; 2. hominids-carnivores coevolution and interactions and their implication for dispersal/subsistence, and 3. the study of techno-behavioral comportments (Acheulean vs. Oldowan) and their implications for population replacement, and/or cultural transmission across the Mediterranean. All three aspects, techno-cultural innovation, climate evolution and associated faunal interactions have acted as significant drivers in the different episodes of human dispersal from the Pliocene to Middle Pleistocene.
Then in addition to these objectives, PalHum formalized for the new period (2017-2019) a fourth emergent objective: the investigation of the social and economic impact of our scientific research at Barranc de la Boella (La Canonja, Tarragona) and Camp dels Ninots (Caldes de Malavella, Girona).
Thus research topics are as follow:
1. Human and faunal dispersals during the Quaternary: Tempo and Mode
Pliocene and Pleistocene Eurasian faunal dispersals
Biochronology of the first hominid remains into Mediterranean area and abroad
First human settlements in Eurasia, Northern Africa, and Horn of Africa
Paleoenvironmental and paleoclimatic context of first hominid dispersal
2. Hominines-Carnivores interactions
Hominids-Sabertooths coevolution (Meganteron whitei)
Hyenas-Hominids interactions (Pachycrocuta brevirostris, Crocuta crocuta and Hyena hyena)
Interaction with social carnivores (Lycaon lycaonoides)
3. Early Technological Behavior (Oldowan vs. Acheulean)
Stone Tools (Raw Materials, Lithic Technology, Use-Wear/Residue Analyses)
Information Systems in archaeo-paleontological sites: social and spatial behavior
Dispersal/Transmission of techno-cultural innovations
4. Heritagization of the archaeo-paleontological record
Non formal scientific education in geosciences and the archaeological record as a source of young public engagement of science
Monitoring the cultural equipment, including how to communicate or transfer archaeo-paleontological contents in order to build sustainable infrastractures
We approach these questions through work at different paleontological and archaeological sites (underlined when leaded) from Eastern Africa to Western Eurasia and the Mediterranean Basin:
Pliocene: Camp dels Ninots (Spain), Baza (Spain).
Early Pleistocene: Barranco León and Fuente Nueva 3 (Spain), Quibas (Spain), La Boella (Spain), Bois de Riquet (France), Pirro Nord (Italy), Aïn Beni Mathar and Guefaït Basins (Morocco), Oued Sarrat Basin (Tunisia), Ternifine (Algeria), Dmanisi (Georgia), Bizat Ruhama (Israel), Engel Ela-Ramud Basin and Danakil Depression (Eritrea).
Middle Pleistocene: Cova dels Xaragalls (Spain), Santa Ana Cave (Spain), N'gaous (Algeria), Caune de l'Arago (France), Azokh Cave (Nagorno Karabagh).
Concerning knowledge transfer, PalHum is consolidating and strengthening the ongoing activities related with heritage valorisation of paleontological and archaeological sites, both in Catalonia and abroad.

On one hand, the research group is leading, together with local and provincial administration, the scientific advice and contents of the tourist route and the construction of the visitor centre around the Camp dels Ninots paleontological site. These activities are co-funded by the Strategic Plan for Touristic Development 2013-2016 of Catalonia, Heritagization Plan of Catalonia and the City Council of Caldes de Malavella.

On the other hand, the group is also leading the heritagization process of Barranc de la Boella archaeological site, which has become part of the "TurisTic en família" project within the Regional Innovation for Smart Strategic Specialization of Catalonia (RIS3CAT), incorporating local and provincial administration stakeholders (Ajuntament de La Canonja, Diputació de Tarragona). This project allows PalHum to advice, provide contents and monitor the design of a prehistoric experience to boost cultural tourism, contributing to the development of the experience economy in Costa Daurada, an important family tourism destination of Tarragona province.

Furthermore, the research results of the group related with the archaeological sites of the Guadix-Baza Basin (Granada, Andalusia) is continuing to provide advice and updated contents to the new Centro de Interpretación de los Primeros Pobladores de Europa (Orce, Granada), co-funded by FEDER. And finally, at an international level, the group is following on with the research and knowledge transfer collaboration for the development of the National Museum of Georgia and Université Mohammed Premier Oujda for valorisation of Dmanisi archaeological sites and the archaeological heritage of Eastern Morocco, respectively.