Staff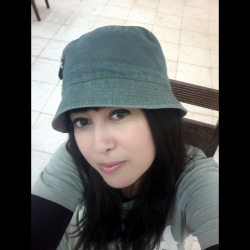 Saidani, Nadia
PhD Student
E-mail: nsaidani@iphes.cat
Sponsor: The Leakey Foundation
Title: PhD degree in Quaternary Geology and Prehistory at the University Rovira i Virgili (Tarragona, Spain)
Principal Investigator: Nadia Saidani
Funder: The Leakey Foundation
Reference Code: w/o
International Master in Quaternary and Prehistory (Erasmus Mundus grant) at the Rovira i Virgili University (Tarragona, Spain) and the Muséum National d'Histoire Naturelle (Paris, France).
Currently, PhD student at the University of Rovira I Virjili, under the supervision of Professors Jordi Agusti and Mohamed Sahnouni.
For the PhD thesis, i am focusing on the study of the fossil micro-vertebrate assemblages from Tighennif (Formerly Ternifine, Algeria) hominin site, considering simultaneously micro-mammals and herpetofauna with an interdisciplinary approach (Taxonomy, Taphonomy, and Palaeoecology) which will significantly contribute to a better understanding of the environment and the climate that operated in this region of Northwestern Africa during this period.